Apple's AirPods are amazing. They combine a great (and small) form factor with powerful sound quality and the freedom to move around while listening to audio. Even though the diminutive shiny white devices are still early in their lifecycle, they've already evolved through two different generations of the basic model as well as one generation of the Pro version. 
The problem is, each new iteration of the hardware comes with its own innovative charging case and details of whether these are interchangeable between different models is hard to come by. So, the question on everyone's lips is, can you swap between AirPods charging cases even if they are from different generations of the device? Let's not beat about the bush:
Are Apple AirPods and Cases Interchangeable?
Standard Apple AirPods charging cases are interchangeable and the main difference between the 1st generation AirPods charging case and the 2nd (and Pro) case is that the newer generation case features Qi Wireless charging and has no need to be plugged in. The Pro version of the device has its own case that comes bundled with it.
We'll discuss this answer in more detail later in the article, but first:
What are the differences between the different generations of AirPods?
Apple's AirPods were first unleashed on the world in December 2016 and in their short lifespan they have already gone through three different versions – the first and second generation basic AirPods and the premium quality AirPod Pro. The question is, what are the differences between each model and are the newer generations better than their older siblings. Let's start by comparing the standard AirPods first generation with the more recently released 2nd generation model.
AirPods 1st generation vs AirPods 2nd generation
For the AirPods second generation, Apple went through their usual technology refinement and despite both versions having almost the same feature set, the newer model manages to improve on everything the first generation has done. Let's have a look at the changes in detail.
Connection: Connection speeds on the second generation AirPods has been improved by 150% to reduce the delay in audio and to prevent issues with delayed (or failed) syncing. 
Siri: The built in Siri assistant has been made totally hands free for second generation devices and can be activated simply by saying, "Hey Siri," as you'd normally do on an iPhone or iPad. 
Battery life: The battery life on the AirPods mark 2 is about 50% longer than the first generation.
Charging case: The charging case that comes (or can be bought with) second generation AirPods supports wireless charging and conforms to the commonly used Qi standard. The case was also made backwards compatible with the first generation of AirPods for those who aren't looking for an upgrade but who still want to benefit from wireless power. The new case is 2 grams heavier (due to the included wireless charging technology) than the old one but looks and feels the same.
Other than these differences, both generations look, feel, and function exactly the same.
AirPods Pro vs AirPods 1st and 2nd generation
Apple's AirPods Pro are aimed at the higher end of the wireless earbud market and boast a few new features and a higher price point than both the first and second generation models. Let's have a look at the differences in detail:
Noise-cancelling: Standard AirPods (either generation) don't come with any form of noise cancelling technology built in. This means that outside sounds can pollute what you hear from the devices. Of course the shape of the buds and the way they fit into your ear provide some noise cancelling properties, but in busier and louder environments outside sounds can overpower the earbuds. AirPods Pro get around this problem by implementing active noise cancelling that is adjusted 200 times each second. The Pro version also comes with a 'Transparency' mode allowing outside sounds into the sound field when required, for instance if you are running outside.
Battery life: While both the standard AirPods and the Pro version have similar battery life, you can get a little more juice from the regular devices with five hours of listening time instead of the four and a half hours of the Pro version. Be aware that having noise cancelling enabled on the Pro earbuds can reduce this even further.  
Charging Case: The first and second generations of AirPods can use either standard wired or wireless charging cases but the AirPod Pro comes with it's own wireless charging case (that doesn't work with any other version) as standard. This makes the extra price of the AirPod Pro a more enticing option when you consider how expensive the case can be on its own. 
Design: The rigid design of standard AirPods and the fact they come with no form of in ear silicone bud mean they sometimes don't fit in your ear. This isn't the case with the AirPods Pro which are provided with a variety of in ear buds of different sizes to allow a perfect fit for everyone.  Apple even provide a handy 'Ear Tip Fit Test' that can be run on an iPhone to check if the buds fit as they should.
Water resistance: If you're planning to take your AirPods to the gym or for a run, then you might want to spend a little more for the Pro version which offer IPX4 sweat and water resistance, something the standard AirPods don't.
Sound quality: All versions of AirPods offer a clean and balanced sound field that is a treat for they ears. But if you're looking for some of the best sound available from wireless headphones, then the Pro is where it's at. AirPods Pro offer a mid-range that is richer and more detailed than the standard version and a slightly more booming bass reproduction without sounding fake.
So, can you use a different charging case with your AirPods?
As we mentioned earlier, yes you can… so long as you don't have the Pro version of the device. All standard versions of AirPods can use the wired (1st generation) or wireless (2nd generation) charging case. AirPods Pro require their own version due to their different form factor. Obviously, if you buy a pair of AirPods Pro you will get the wireless case included. 
If you need to replace a case due to damage or fault, this can be done via Apple's website or at an Apple store. 
Can using different charging cases damage my AirPods?
No. Apple certify that all their standard AirPods will work with every version of the charging case. Obviously trying to ram AirPods Pro into a standard AirPods charging case or vice versa can cause damage to the device as they just won't fit.
Can you only get a new charging case if you have lost or broken your old one?
Again, no. You can buy either the wired, wireless, or AirPods Pro charging cases directly from Apple or a variety of 3rd party vendors.
Can you buy AirPods without a charging case?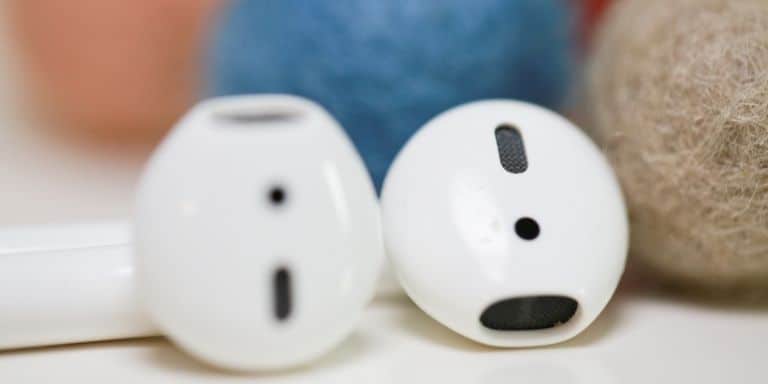 Apple sell both versions of their standard AirPods with and without a charging case but if you buy the two together you will save a few bucks. AirPods Pro are only available with a charging case included.
I've just bought a new charging case. How do I connect it to my AirPods?
If you get a new or replacement charging case, your AirPods will need to be connected to it so that it will work correctly. Here are the steps required:
Put both the left and right AirPods into your new charging case.
Open up the top lid and check to make sure that the status light is lit and is flashing amber.
Hold down the setup button on the charging case for a few seconds. You will find this on the back of the case. This should make the status light flash white. 
Go to your iPhone and make sure it is unlocked and on the Home screen. 
Open the lid of the charging case (making sure that your AirPods are still inside) and hold it near your iPhone until a setup screen appears.
Follow the onscreen prompts and tap connect followed by done. Your charging case should now be set up for your AirPods. 
Can I use two different versions of AirPods (for instance a 1st and 2nd generation)?
No. As the different AirPods utilise different technology, you can't mix and match and both must be the same version to function correctly. 
Compatibility chart for Apple AirPods and their charging cases
| | | | |
| --- | --- | --- | --- |
| AirPod Version | Wired Charging Case | Wireless Charging Case (Qi compliant) | AirPod Pro Wireless Charging Case (Qi Complaint) |
| AirPod 1st Generation | X | X | |
| AirPod 2nd Generation | X | X | |
| AirPod Pro | | | X |
Conclusion
There's no doubt that Apple's AirPods are wonderful technology and their charging cases are no different. Thankfully Apple have made swapping cases relatively easy if you have a standard version of the device. Which type you use, at the end of the day, will depend on whether you want wired or wireless charging. Of course, if you have a set of fancy AirPods Pros then they will have come bundled with a charging case anyway so you can benefit from all the wonderful features that come with this amazing technology.