This post may contain affiliate links which means that, if you choose to make a purchase, I may earn a small commission at no extra cost to you.
---
Interviews can be incredibly daunting. You are entering a new space with new people and new ways of doing business. But wait! Your interview isn't in person but is via Zoom, Google Hangouts, or Microsoft Teams. This is not to your advantage. In-person interviews allow you to see reactions and see how people carry themselves. You also get to communicate better in-person. Most powerful communication is nonverbal. These nonverbal cues could be the difference that puts you over the edge and get hired.
So, if you have a video interview you want to set yourself up for the best possible chance that you can. If communication is hampered by the lack of physical presence, then how do you improve the communication over the video link? How do you set yourself up for the best possible video interview? You need to use headphones or a headset. 
Why is it okay to wear a headset to a video interview? Can't they see you? They can see you, but it is still professional and acceptable to wear certain types of headsets. The point is to improve communication. The small annoyance of having a headset on is drastically outweighed by the improved voice chats that can occur unburdened by loud noises or poor speakers. This article will go through the details of how to professionally choose headsets and when to wear them. You will be able to pick out exactly what kind you need and be confident with your choice.
Should you use Headphones for Video Interviews?
Yes. You should use headphones for video interviews. You want to ensure that you hear everything that is said or asked and that the hiring panel can fully understand your answers. Your interview will benefit from the use of headphones.
What Are Your Options For Video Or Voice Calls?
Simple searches in Amazon or Google will yield a large number of different types of headphones and headset for any number of circumstances. The investment isn't massive. Generally, you are looking at anywhere between $100 and $400 dollars depending on your budget and uses. So, if you want to make sure your money is well spent you need to consider what you will be using the headphones and headset for.
A video interview is one, or just a few, moments long. Long after the video interview is done you will still be using the headset. So, it is best that you buy for all of what you will be doing. Not just that one event. Here are some questions to ask yourself, when deciding on a pair.
Are you a gamer?
Are you just looking for a professional / job headset?
Will your job be remote?
Will you need to call into meetings either video or audio often?
Do you want to use them for commuting or listening to music outside the use of conference calls?
Are you concerned with how they look?
Is your job an entry level or management level position? How professional are they?
Do you want to use them for everyday use as well? Athletics?
In-Ear VS On-Ear VS Over-Ear
The first big consideration that you need to determine is whether you want in-ear, on-ear, or over-ear headphones. This will cut the field of possibilities significantly. Look at your above answers to the questions and apply them to the descriptions below.
In-Ear Headphones
The best examples of in-ear headphones are earbuds. If you purchased a smartphone, most likely it came with a set of in-ear headphones. Apple's Airpods Pro earbuds are the most common and most popular example of multi-purpose headphones.
Earbuds fit in your ear, not on or over. If you are looking for just professional use then Plantronics has a large line of headsets built for all-day use, think call-center quality where you definitely would need all-day comfort. The Plantronics Voyager-5200 is their version of the profession and mobile slim single in-ear headset.
Earbuds have less of a noise-cancelling ability and less of an audiophile attraction. However, they are highly portable, have great sound, feel light and unobtrusive, and usually have a great microphone for phone calls. If you want to look your most natural and unencumbered due to bulky headphones, then earbuds are your option. They are great for everyday use and in a quiet room will surely work for all of your professional and video interview needs. Though, sometimes we want something a little more robust.
On-Ear Headphones
On-ear headphones are the compromise between in-ear and over-ear headphones. The benefit of on-ear headphones is that they tend to be more comfortable than in-ear headphones but still have a slim profile. On-ear headphones and headsets often have an active noise-cancelling (ANC) feature that are lacking for the in-ear headphones. So, even in noisy rooms, you can communicate clearly and efficiently. 
Again Plantronics has a good example of an on-ear headphone set with ANC in the Plantronics Voyager Focus. Think about what you are going to use them for. These are usually reserved for professional in-office work. However, if you need something for more casual events you would want to also consider Bose Soundlink On-Ear Bluetooth Headphones that can be worn just about anywhere and in any situation. But what if that isn't even enough?
Over-Ear Headphones
For the ultimate in sound and speech, you need to step up your game to over-ear headphones. These physically cover your ears. This does a few things. First, it relieves the pressure of the headphones from your actual ears. Second, it allows for a much higher degree of noise-cancelling, even in headphones that don't have ANC. They are great for audiophiles and anyone needing high-quality audio for certain applications like noisy environments, music, concentration, or gaming.
Because these are the bulkiest of all of the types of headphones and headsets you need to make sure your appearance isn't distracting to your video interview panel. Something like the Sony WH-1000XM3 headphones is highly professional and packs all of the benefits for daily use. Alternatively, you could get the HyperX Cloud Alpha for gaming use that can easily double as a work or video headset in a pinch.
Built-In Mic VS External Mic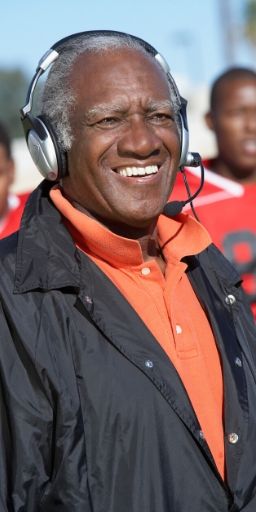 The other consideration, besides sounds for your ears, is voice for the microphone. Many standard headphones have built-in mics. This means that the mic is an internal component to the headset. You may see a small bulge on the wire or it may receive audio noise from the proximity to your jawbone. 
The main advantage of internal mics is that you can carry a microphone inside the headset without announcing to the world that you are carrying a microphone. The downsides are that your audio quality is subject to your environment and the mics may not be that good to begin with. If there is wind or environmental noise your phone partners will hear some wind and general background noise.
External mics are connected to a rotating arm that extends from one side of the headset. They can be removable and can fold out of the way. Some versions, though, are fixed in place. It is best to determine which style you want before you purchase. External mics generally have better audio quality because the mic is positioned right in front of your mouth. If you are in an office environment external mics offer the best opportunity to fully capture your voice.
Benefits Of Using A Headset For Video Interviews
If you are still on the fence on whether or not a headset is right for you for your upcoming video interview here is a condensed list of why you should definitely consider wearing them and investing in a pair of quality headphones for work life and personal life.
Your computer speakers are probably not the best.
Your computer microphone probably isn't the best.
Your computer mic will pick up environmental noises making the interview more difficult.
You may not be alone in the room or location.
Headphones keep the audio to you not to the whole room.
Headphones give you a fuller listening experience.
Headset mics allow for high-quality speaking and audio reception. 
With a headset your video interview panel will never be confused due to environmental noise or low pick-up.
With a headset you won't be confused by poor speakers or feel that you have to yell at the computer to be heard.
Are Gaming Headsets Acceptable For Video Interviews?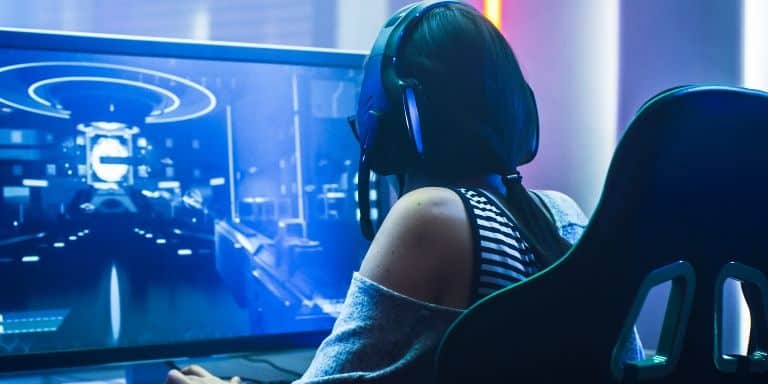 It depends. Gaming headsets are great for gaming. They tend to be over-ear headphones with an external mic. They are built for utility and gaming style. They are not built for professional videoconferences. The styles of gaming are casual and modern, while the styles of a video interview tend to be more muted, reserved, and professional. However, this isn't to say that you can't wear them.
If you feel like the professional styles aren't as important to the specific job you are applying for then there is no need to be concerned. Further, some gaming headsets have a very professional look and can be multi-purpose headphones. However, if you want the video interview panel to focus on you and not the neon green framework attached to your head, then you may want to go with something else.
Be Comfortable In Your Remote Space
In the video interview, the panel can't see your whole body as they would in a live interview. Instead, the screen is focused on your face or upper body. This means that the look and accessories are significantly more prominent. The most important part of the interview process is that you are comfortable in your own skin. This includes your clothes and all of your accessories. If earbuds gives you the look you need to succeed, then go for it. If gaming over-ear headsets provide you with the confidence to be the person you need to be for the interview then go forth and conquer.