We all love the mind-blowing gaming experience offered by a PS4. Our gaming experience will enhance on multiple levels when we get excellent surround sound with a high-quality effect. Thus the gaming experience on a PS4 is incomplete with good quality headphones. It will also prevent any disturbance to our family members and fellow neighbors.
But what about choosing the right headphones for your PS4? Do any headphones work with PS4 or you need any special headphones for it? We will learn more about these questions later in the article.
Can any Headphones Work with PS4? Yes but with certain limitations. For example, any regular headphone with a 3.5 mm jack will work with PS4. However, if you have a Bluetooth headphone or a USB headphone they might or might not work depending on certain compatibility issues. In case of a 3.5 mm regular headphone, you can simply plug it to the port on the DualShock 4 controller, change some settings and you are done.
Whenever it comes to PS4 audio experience nothing cannot beat the sound quality and immersion a good set of headphones will give you. However, it is essential that you use good quality headphones that are not only compatible with your PS4 but also provide a high-quality audio experience.
In this article, I will give you all the step by step information for connecting your headphones to the PS4. I will also give you tips for the best headphones that you can buy for your PS4.
Does PS4 include a headphone? 
Yes, it does contain a headphone right out of the box but it's a mono headset in earbud form. Don't expect a high-quality headphone offering you Dolby Digital surround sound effect. It's just a normal headphone coming right with the box packing of PS4. It's a basic headphone with no audio enhancements proving you any kind of drastic or dramatic sound effects.
It is highly recommended to buy separate compatible headphones for getting optimal sound experience while playing your favorite game on PS4. We will cover this point later in this article and give you suggestions on buying the best earphones for your PS4.
How to connect a wired headphone to PS4?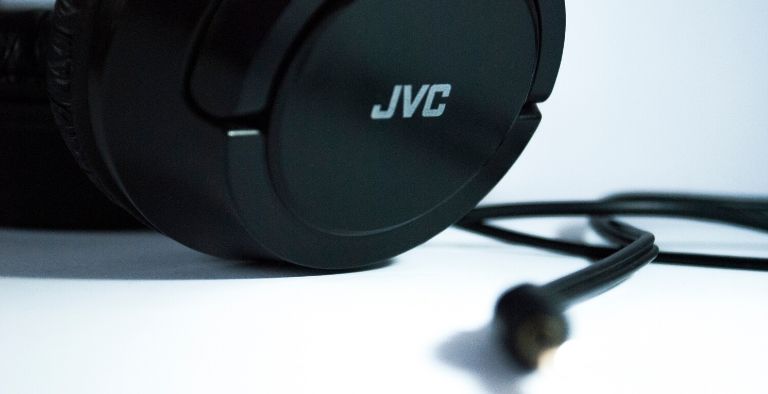 Any wired headphone with 3.5 mm jack is fully compatible with your PS4 and you can connect them easily, do some simple settings and you are good to go. The process is completely hassle-free and does not require any expert knowledge. Anyone with a basic understanding of PS4 will be able to configure wired headphones easily.
After connecting the headphone with the 3.5 mm jack simply go to the settings from the PS menu and navigate to "Devices" and then to "Audio Devices" and select "Output to Headphones". Change it to "All Audio" from "Chat Audio" and you are done. Make sure that your headphones are plugged in before you begin with the settings. Yes, configuring your wired headphones with a PS4 is that easy.
Does a Bluetooth Headset Work with PS4?
If you think that using a Bluetooth headset will be as simple as using a wired headset you might be wrong. Connecting any Bluetooth headset with PS4 is not an easy task at all. It is because PS4 is not compatible with any Bluetooth headset and thus you cannot expect a straight away plug and play installation.
However, there are certain selected Bluetooth headsets that come with a dongle that needs to be connected with the console or controller and might be compatible with your PS4. These Bluetooth headsets are specially geared for PS4 so that they do not face compatibility issues while connecting. However, you need to set it up properly before you can use it.
First, you need to put the Bluetooth headphone in pairing mode by long-pressing the power button for 6 to 10 seconds. Then you need to select "Settings" and then "Devices". Then you need to navigate to "Bluetooth Devices". The name of the headset should appear in the list of Bluetooth devices. You need to select and "Register" it. After that, you will get a success message if your headset is compatible and you are done.
Does PS4 Support Headset with Surround Sound?
Before giving you the answer let me tell you that there are certain headsets that can provide 7.1 surround sound. However, there are certain compatibility issues in PS4 that can prevent you from getting 7.1 surround sound effects. You need to plug in an extra audio adapter to the back of the PS4 and install additional software. But in most cases, your PS4 will not support it and the audio will get converted to 2.0 Stereo. However, there are certain expensive headsets which claim to support surround sound effect but the success rate is not so high in general.
Recommended Headsets for PS4
There are many headphones available in the market and it is difficult to select the right one. Here are some I can recommend which will work great on your PS4.
SteelSeries Arctis Pro + GameDAC
If you do not have any budget constraint and want premium audio experience then this is the product you should go for. The SteelSeries Arctis Pro is one of the best products out there in the market.
Although the price is on the higher side you will definitely cherish every single penny you spent while buying this product. This headphone is absolutely a beast when it comes to audio quality and performance. It has a class-leading high-resolution audio system with excellent quality and range. Moreover, you also have the option to go wireless by using its own GameDac thus bypassing the PS4 DAC.
It results in enhanced sound quality and immersive experience while you play your favorite game. You can also easily customize all the features in this headphone by using its OLED menu and the alloy build and finish gives it a premium look.
Beyerdynamic Custom Game
This is one of the best-wired headphones for PS4. It has a superb sound quality which makes it stand apart from the other products in the market.
It is also very light and comfortable and you will not feel any discomfort if you wear it for long hours. The inbuilt microphone is perfectly positioned so that it clearly catches your voice during gameplay. This is undoubtedly one of the best products out there in the market with the sturdy build quality and superior audio experience. This is considered a high-end headphone. Check out the latest price on Amazon.
Turtle Beach Recon 70P
If you are low on your budget and want a decent headphone for your PS4 gaming need then this is the product you should go for. It has a very affordable price tag (check out the current price on Amazon) and provides more than a decent audio experience.
The Turtle Beach Recon 70P provides you with stereo sound quality and it also does a decent job at emulating surround sound experience. The headphone is quite comfortable with good quality ear cushioning and adjustable microphone which fits perfectly on your head. The build quality is really good and sturdy with a simplistic design which makes it extremely easy to set up.
Conclusion
Playing PS4 is a personal favorite of mine. It brings out the real taste of the game and gives you an immersing experience. However, you need to be a bit careful while buying a headphone for your PS4 due to certain compatibility issues which we have already discussed. Thus it is always advisable to go for reputed brands or choose from the models listed above.