Generally, studio headphones serve two purposes such as recording and mixing. Studio headphones are the most important components of a music production studio. More than 90% of these headphones are used for recording purposes. 
Overdubbing is the most obvious use of studio headphones. Most music producers use headphones instead of studio monitors to avoid bleed. This, in particular, is useful for recording tracks. 
Also, there are many types of headphones used for music production. There are models used in home studios and others used in professional studios for the production of music. 
Typically, a professional production studio has a mixing room where producers replicate sounds through speakers, which are separated from source vocal or instrument. This thing does not exist in home studios. 
So, in this regard, a pair of professional headphones can block out the guitar sound and allow the music producer to hear how his or her recording setup sounds. 
In today's article, we will talk about headphones for professional music production in the studio. Read on! 
What is the importance of headphones in a professional studio?
As a music producer, when you buy a pair of headphones, they can be very crucial to the recording process than buying flashy compressors. 
Headphones used in studio influence performance. As a music producer, if you spend some time working with your vocalist, you will observe the level of response to what your vocalists hear in their cans. 
While tracking, most singers want to enter a whole different universe – something like a fantasy land. Singers do not want poor quality sound. 
It requires you as a professional music producer to spend some time and add compression and reverb in the headphone mix. 
Many engineers do not show patience in the headphone mix. They spend time getting monitors to mix instead. Make sure you monitor what they hear first – as music production is something you do not fly blind. 
High-quality studio headphones are important accessories for any music producer who makes music in a professional or home studio. They are crucial when your studio is surrounded by other rooms or buildings. 
Sometimes, a music producer wants to do some mixing – but some external sounds like roadwork might disturb the work. This requires the producer to cut the external noise. In such a situation, a good pair of studio headphones can be useful. 
Again, there are two reasons for you to use studio headphones – i.e. monitoring while you do the recording and mixing. 
Monitoring through Studio Headphones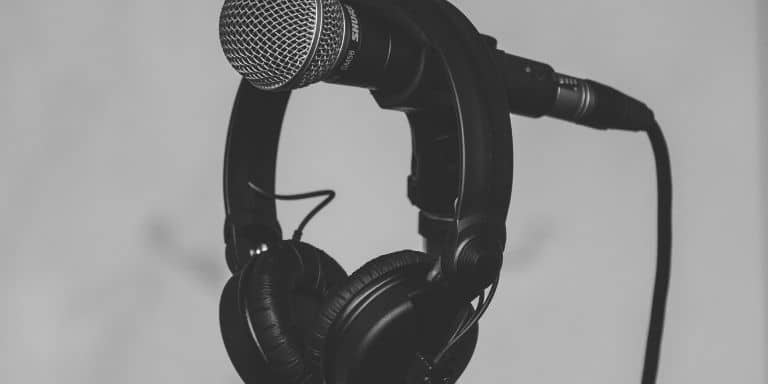 As a music producer, when you opt to record a vocal or instrument in your studio, your vocalists would need to hear what is already been recorded. This allows a vocalist to sing or play in time with the rest of the music track. 
You can't simply use studio monitors as there is a high risk of spilling the noise into the microphone. This can harm the process of music production. So, this is why you need a good pair of headphones. 
In case you want to record a few musicians simultaneously, you would need to use an amplifier for your headphones, which enable four output for multiple studio headphones. 
Mixing through Studio Headphones 
First, you need to focus on the idea of mixing the whole track through your studio headphones. You hear music and sound differently through headphones than using a pair of monitors to listen. 
Sound traveling into your ear through studio headphones is at closer proximity as compared to that of monitors. 
You can play the sound leaving from monitors at higher volume, which likewise interact with the studio room sound and the environment. 
This completely changes the scenario and your perception regarding the sound. You don't hear exactly what you want to hear. 
You will often find that if you have been mixing on studio headphones – and when you start mixing the sound on a pair of studio headphones, you hear something different from the studio monitors. The results are different.
Advantages of using studio headphones
There are many benefits to using studio headphones. Some of them are:
Cost-effectiveness
It is no surprise to tell you that a studio monitor is expensive. Now, a high-quality headphone can be a bit pricy too – however, there are some headphone models, which are not only affordable but also allows for outstanding performance in the studio. 
Also, the basic entry-level monitors for your studio can be very expensive. Their price is almost three times higher than the price of a high-quality pair of headphones. 
When you use a pair of good headphones for recording or mixing, let us tell you that this is the most viable option you can go for. 
Work Silently
Another advantage offered by a pair of good studio headphones is that you can work silently for many hours without any distractions or disturbance as a result of external noise. 
When you work in the studio, mixing at 85 dB on a pair of monitors at night – let's say 2:00 am, you will find it amusing but not feasible. 
So, you would want to work in a studio with minimal leakage of sound. However, this is not realistic for many music producers. 
So, working on a pair of studio headphones is a painless and quick solution to any external noise. 
Portability
One of the biggest advantages of headphones is that you can carry them with you in your backpack. This particularly is good for on-the-go music production stations. You can't do such stuff with studio monitors. 
While on-the-go music production station is not even comparable with the professional studio environment – however, if you want to work anytime, anywhere, headphones can be handy. 
Detailed Listening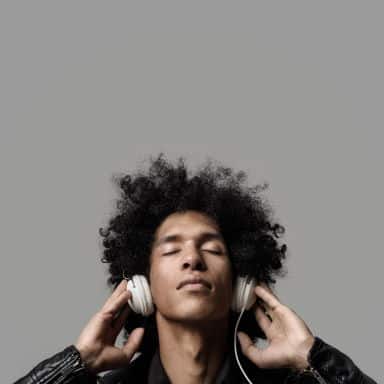 When it comes to the quality of sound, many professional music producers use headphones instead of monitors. 
On the other hand, some music producers say that studio monitor is better than headphones in all ways. This is not necessarily true. 
Headphones provide listening in greater detail. Headphones are sandwiched against your ears allowing you to focus on even the finer nuances of mixing. 
Remember, when you choose quality studio monitors, they will also provide details – however, the physical proximity of headphones to your ears is a different sensation as compared to monitors that are several feet away in the studio. The result is perceived closeness allowing you to carefully examine the mix. 
Privacy
Mixing with a good pair of headphones provides privacy. If you are self-conscious about working the studio or if you want to mix or write music – you want a calm environment and turn-off the outside world. 
The purpose is to have some privacy and distraction-free environment so that you can get the job done accurately. You can do this with a good pair of studio headphones. 
How to choose studio headphones?
Choosing a high-quality pair of headphones is a daunting task since there are many companies, brands, and products. 
Similarly, choosing studio headphones is even more difficult because you want accuracy and attention to detail. 
Here are a few factors you should consider while buying a good pair of studio headphones. Continue reading! 
Type of Use
First, you need to determine why you would use studio headphones. In simple terms, we mean to say do you want a pair of headphones dedicated to mixing only? 
Or if you want studio headphones for both mixing and monitoring? You need to clarify this on your mind. 
In this regard, it is important to identify your work – i.e. you need a unique pair of headphones for your specific work – i.e. you are an engineer who mixes projects – you are a music producer who administers mixing engineers or you may be an all-round individual with all the capabilities such as musician, vocalist, mixing engineer, music producer. 
Type of Studio Headphones
There are many types of headphones – however, when we talk about studio headphones, there are three types you can choose from. They are open-back, closed-back, and semi-open headphones. 
Open-back headphones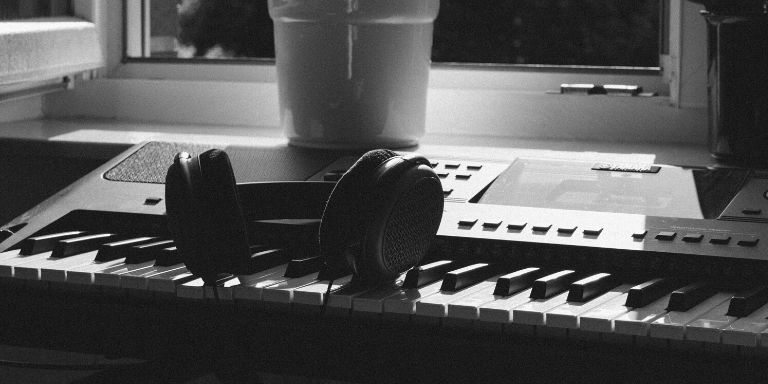 These types of headphones have their backside open. Open-back headphones have a unique structure, which allows for releasing the pressure of sound generated inside the enclosure of the headphone. 
As a result, there is no reflection on the inside. Thus, you get accurate frequencies as compared to other types of headphones. 
Closed-back headphones
Unlike open-back headphones, they have a closed enclosure. Primarily, music producers use these headphones for monitoring – i.e. vocal monitoring. 
The primary benefit of closed-back headphones is the cancellation of external noise, which is hard to achieve with open-back headphones. 
In the production studio, music producers use condenser microphones, which are sensitive to catching the sound released from the open-back headphones. In the vocal rooms, thus, closed-back headphones are the best you can use. 
On the other hand, closed-back headphones have disadvantages too. For example, due to internal reflections, you won't be able to achieve accurate frequencies. 
Therefore, some experts say that closed-back headphones are not good for mixing. However, they are great for monitoring. 
Semi-open headphones
Another type of studio headphones is semi-open headphones, which you can use both for monitoring and mixing. 
This means that semi-open headphones are better than open-back and closed-back headphones in terms of performance. 
Nonetheless, the choice of the type of headphones still depends on your personal preferences. 
Combing back to the semi-open headphones, they are open from the backside and can release extra pressure – but they are not noisy like open-back headphones. 
So, this is something very important to understand – and this is the kind of feature, which makes these headphones the number one choice of most music producers. 
Moreover, if you recording vocals or mixing projects, semi-open headphones are ideal for both operations. 
When you have them, you don't need a separate pair of headphones for mixing and monitoring. Not only are they great in performance but also allow you to save some money. 
Accuracy
No matter what type of headphones you choose, the primary goal is to get a professional and accurate mix without any flaws. 
This is where the factor of accuracy comes in. In general, the quality of your mix depends on two aspects – i.e. the type of gear and your skills. 
It is important to use appropriate gear – otherwise, you won't be able to achieve a professional mix – no matter how outstanding your skills are. 
So, when you opt to choose a pair of studio headphones for audio mixing, remember to look for the frequency spectrum of the headphones. The flatter the frequency spectrum, the greater is the accuracy of your mix. 
Isolation
Another important factor to consider when choosing a pair of high-quality headphones is "Isolation." In general, these headphones have drivers with foam. This foam isolated the sound of headphones from the external noise – and stops the headphones from leaking the sound outside. 
In recording studios, you can't achieve a high-quality recoding or mix without isolation. A well-isolated headphone will stop the click tracks leaking externally as well as capture by the mics. They also stop external noise to that you are not distracted by the noise. 
For example, in open-back studio headphones, the isolation works by stopping the external noise from entering the enclosure of the headphones. These headphones are ideal for mixing purposes. 
On the other hand, closed-back headphones perform isolation in two ways – i.e. not leaking sound outside as well as stopping the external noise coming into the headphones. Therefore, you must consider the factor of isolation when you tend to buy studio headphones. 
Comfort
Many music producers spend hours in the studio. We appreciate the dedication and commitment to music production but at the same time, this could affect their health. 
If you do the same – such as mixing console and monitoring, then you must value your health and find something that provides comfort. If you are not comfortable for long hours, you won't be able to manage the workflow and the production procedures. 
When it comes to headphones, you must choose a comfortable product. Otherwise, you will feel fatigued. 
Remember, open-back headphones are comfortable because the pressure generated in the driver enclosure is excreted – which makes the sound more comfortable. 
Talking about comfort, experts recommend not to use closed-back headphones for a longer period. 
Durability
Durability is another important factor. You don't want studio headphones that require replacement after some time. 
This is also not good for your budget because repairing or replacement would cost you more.
Also, if your headphones are not durable, you won't be able to concentrate on your work. Always choose a high-quality brand and make sure you buy tested headphones and the new ones launched in the market. 
You can check for online reviews – like on our blog to see which headphones are durable for any type of work. 
Connections
When it comes to connections, the first thing you would check is the length of the wire – especially when you use your headphones apart from the mixing desk. 
In the production studios, for instance, you can use cable extensions. So, it is important to choose a pair of studio headphones, which has a wire long enough to fit for different studio operations. 
In general, headphones come in two types of connectors – i.e. ¼ inches phono and 1/8 inches phono. 
Most headphone amplifiers and audio interfaces have ¼ inches connectors. It is recommended to use ¼ inches connector along with the headphone. 
8 Recommended Studio Headphones
There are many studio headphones available on the market. As mention earlier in the article, some of them are designed for use in home studios. 
Alternatively, many are designed for use in a professional music production studio. We have a list of high-quality studio headphones. Next, we will review them one-by-one. Continue reading! 
#1 AKG K 240 Semi-Open Studio Mixing Headphones
AKG K 240 Semi-Open is one of the best headphones available on the market. They are made of high-quality material and offer outstanding performance. 
Not only the quality of sound is great but it can also block out external noise. Being Semi-open type, AKG 240 offers greater comfort for long hours. 
They are perfect for a wide range of applications in the studio – as they come with a long three-meter cord allowing you to move around and do the mixing. 
Pros
55 ohms to be used with a lighter amplifier. 
Ear sweat reduction
Affordable
The AKG K 240 offers amazing value for money given its outstanding performance and noise-canceling features.
#2 Shure SRH1540 Premium Closed-Back Headphones
Shure is a renowned headphone company that manufactures different types of headphones – even for professional music production studios. 
The Shure SRH1540 is a closed-back headphone product that offers warm bass and outstanding acoustic performance. 
It has 40mm neodymium drivers as well as its design is circumaural, which enhances comfort levels. 
Moreover, Shure SRH1540 comes with an excellent sound-canceling feature, which blocks out external noise. The Shure SRH1540 is made of aluminum material, which makes them ultra-durable. 
Pros
40mm neodymium drivers
Greater sound quality
Extremely durable
Comfortable
Affordable
If you are a professional music producer, you need SRH1540 closed-back headphones for recording and mixing. These headphones are also preferred by audiophiles for its high-quality warm bass. 
#3 Sony MDR7506 Professional Large Diaphragm Headphones
Sony is a popular brand offering a wide range of headphones. One of its products "Sony MDR7506" is a high-end headphone for professional studio works. 
If you want to make the sound of your music the best, Sony MDR7506 is the ultimate product. It is a closed-ear headphone, which provides comfort and blocks external noise. 
If you want enhanced listening, Sony MDR7506 headphones are designed for you. Also, the frequency response of these headphones is 10HZ to 20 kHz. 
So much so, it comes with a long cord, which is advantageous in the studio work when you have to move around frequently. 
Pros
Neodymium magnets
40 mm drivers
Powerful sound
Why would you choose these headphones? Well, the quality of sound, the lengthy cord, good bass, and price value are the factors that most music producers prefer this product. 
#4 AKG Q 701 Quincy Jones Sig Premium Headphones
AKG Q 701 Quincy Jones are durable headphones that last for many years. It offers amazing durability and comfort as well as premium sound quality. 
It comes with a flat-wire coil technology – that is useful for the utmost sound accuracy during the music production process. This technology also offers a transient response. 
The diaphragm of these headphones is a two-layer varimotion. They are extremely durable and this according to some users – is the best part of these headphones. This allows you to get the most out of any operation such as recording, mixing, monitoring. 
Pros
Special ear pads
Extra comfort
Neodynium magnet system
Noise cancellation
Minimized sound distortion
The AKG Q 701 offers comfort, amazing quality of sound, and durability – making them one of the best studio headphones for professional music producers. 
#5 Sennheiser HD 280 Quality Pro Music Headphones
The Sennheiser HD 280 headphones are the best headphones for studio work and professional music production. 
We are not professional music producers – however, we have used this product in our home studio for mixing and monitoring. 
Honestly, like any other product of this company, these headphones fulfill our expectations when we used them. 
They are closed-back headphones with extended frequency range – as well as they produce high-quality, natural, and warm sound. The bass, treble, mid-range – everything is perfect. 
Sennheiser headphones satisfy every need – no matter if you are an audiophile or a professional music producer. So, picking up these headphones is a viable choice. 
These headphones have an ergonomic and lightweight design, which makes them extremely comfortable and easy-to-use. They also have an incredible noise-cancellation feature. 
Pros
High-quality sound
Closed-back
Comfortable
Lightweight
Sennheiser HD 280 Quality Pro Music Headphones are high-quality, comfortable, lightweight, and perfect external noise cancellation feature makes them perfect for professional music studios.
#6 Beyerdynamic DT-990 Acoustically Open Monitor Headphones
The Beyerdynamic open-monitor headphones have excellent frequency range, resonance, and sound isolation.
So, if you are an audiophile or a professional music producer, these headphones won't disappoint you. 
The diaphragm of Beyerdynamic headphones is lightweight and the ergonomic design not only provides comfort but also enhances your performance in the studio. 
The sound reproduction capability of these headphones are likewise great and up to the mark. You can wear these headphones for longer hours. 
Pros
High-quality sound
Open-back
Mixing and monitoring
Lightweight
Comfortable
Although they are a bit expensive headphones – but when we talk about the features and excellent performance, they are your go-to headphones. We recommend them for professional studio works as well as connecting them with your home theatre system. 
#7 Beyerdynamic DT 770 PRO-250 ohms Comfortable Headphones
Another best product from Beyerdynamic, the DT 770 PRO headphones are extremely comfortable. They are made of high-quality material and according to the manufacturer, they use cutting-edge blend technology to focus more on comfort. 
The diffuse-field systems and the bass reflex mechanism installed in these headphones offer high-quality and booming bass. Thus, we won't be wrong if we say these headphones offer great sound quality. 
The biggest advantage of Beyerdynamic DT 770 Pro is its sound quality and comfort levels. The manufacturers offer two years warranty – which is an advantage for both professional music producers and audiophiles. 
Pros
High-quality sound
Extremely comfortable
Do you want to listen to music for hours? Are you looking for comfort without getting fatigued for longer hours in the studio? Well, look no further, buying the Beyerdynamic DT 770 is the most informed or wise decision you would make. 
#8 Audio-Technica ATH-M50x Professional Studio Monitor Headphones
The Audio-Technica is one of the top-rated headphones for professional studio works. It comes with a high-frequency range, has features like blocking out external noise, provision of high-quality sound, as well as the ergonomic design that offers extreme comfort.
Not only are they affordable but they are the best Bluetooth built-in headphones for audiophiles. You can enjoy music at home as well as work with them in your studio. The circumaural design of these headphones allows for outstanding sound isolation. 
Pros
High-quality sound
Extremely comfortable
Affordable
Noise Cancellation
There are a few reasons why we recommend buying these headphones. First, it has an incredibly lightweight design, which makes them comfortable for longer wear. Second, it produces high-quality sound. 
Third, it blocks out external noise. Forth, it has an affordable price. Last but not the least, they are preferred by many professional music producers. Without a doubt, it is a real winner. 
Conclusion
A professional music studio is incomplete without a good pair of headphones for sound recording, mixing, and monitoring. They are of great help when it comes to the production of music or audio through vocal or instrumental musical performances.
Today, on the market, you will find a wide of studio headphones. However, not all of them are reliable in terms of comfort, sound quality, ergonomics, noise cancellation, keeping the clarity of sound, etc. 
In today's article, we have talked about the importance of headphones in the studio, the benefits they provide for a professional music producer as well as buying guide in which we have told you about some factors to consider before choosing the best headphones. 
Lastly, you should carefully look into the features of each product and choose the one that best fits your needs. We recommend Audio-Technica and Sennheiser HD 280. Good Luck